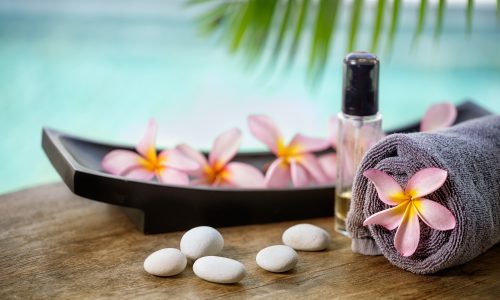 Simple Polish Change (30 mins)
€18
A detailed shape with a perfect finish. Ideal for refresh between pedicures
French Polish
€20
An elegant classic French polish is applied after filing & shaping of your nails.
Mini Pedicure (30 mins)
€28
Beginning with a warming soak, nails are perfected with detailed cuticle work. The treatment completes with a light massage and moisturising balm applied to the heels. Toes are perfectly polished to finish.
The South East Signature Pedicure (50 mins)
€45
This certified organic treatment is perfect for restoring feet. Detailed nail work is completed before a rich green tea exfoliation. Skin is gently buffed, before a soothing massage cream is applied to complete the experience. Feet are left feeling fresh with perfectly polished toes.
Tropical Paradise Pedicure (55 mins)
€55
All for a brighter radiant skin, this pedicure will defy aging appearance. A Formula of organic fruit extracts deeply nourishes and evens skin tone. Wrinkles are reduced and the skin is left glowing and youthful following a nourishing exfoliation and masque to brighten. Your steps will be like a walkin heaven with a radiant looking skin.
Mummy-to-be Pedicure (60 mins)
€58
An essential oil with fresh juicy slices of citrus goes a long way in relieving swelling. Then a soothing scrub of mandarin and mango exfoliates and gets the blood pumping. To aid circulation and give you an energy boost, a cooling mask and towel wrap work their magic. Revitalising, refreshing, stimulating and cooling balm will be massaged in to reduce swelling of your feet. Enjoy a hot beverage with our compliments.
Business Class Pedicure (70 mins)
€65
Be pampered in this luxurious pedicure, you will leave the busy life behind the door and enjoy our fabulous treatment with a hot beverage of your choice. Let the pedicure does its work, a sugar scrub exfoliation removes dead skin after a dead sea salt warm soak, followed by a soothing vanilla feet and legs massage, skin is protected from damage by moisture mask. Finally, nails are detailed and perfectly polished to finish
Callus Peel Add-on (15-20 mins)
€15
Say goodbye to dry and cracked heel. This effective treatment is specialised for stubborn skin, removes hard skin gently and leaves skin smooth to touch. The Callus Peel may be booked as an add-on to any of our pedicures in advance of arrival